Kalrez® O-Rings and Seals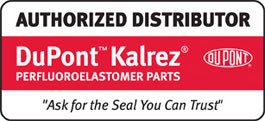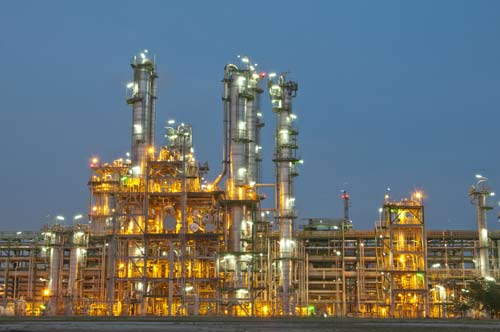 * Copyright for photograph
We are a DuPont Authorized Distributor of Kalrez® Seals
Kalrez® o-rings and seals are the seals of choice for demanding sealing applications where the very best is needed. They are supplied in standard o-rings and custom seal shapes. Kalrez® resists over 1,800 different chemicals. It also has the same high temperature stability as PTFE (327°C). O-rings and seals made from Kalrez® wear longer because of the advanced technology DuPont used in developing the elastomer. This reduces maintenance and operating costs and improves safety. Kalrez® o-rings and seals provide reliable, long-term service with a wide range of aggressive industrial and electronic grade chemicals. They are used in highly aggressive chemical processing, semiconductor wafer processing, oil and gas recovery, pharmaceutical, aerospace and petroleum applications.
Kalrez® o-rings and seals are always manufactured in plants that are ISO 9000 and AS 9100 registered.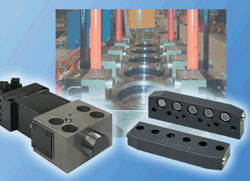 Kalrez® Spectrum™ 7075 Resists Aggressive Fluids at High Temperatures, Saves Costs in Hilma-Römheld Clamping Systems
Kalrez® Spectrum™ 7075 O-rings fitted to Hilma-Römheld heavy duty clamping systems resist pressures up to 400 bar, temperatures as high as 250°C, and clamp forces up to1250 kN without leakage of hydraulic fluid, thus minimizing the risk of premature seal failure and significantly reducing costly down-time.
Kalrez® o-rings and seals are available in a number of different compounds, such as Kalrez® Spectrum™ 7075. These compounds are formulated to optimize properties and give the best possible performance in various chemicals and temperatures. Modification of the finished properties is achieved by use of fillers and other additives to enhance their performance.
When using Kalrez® o-rings and seals it is important to consider all factors such as process chemicals, process temperatures and seal design. Before considering a compound, contact us to take advantage of our technical expertise to help you choose the best compound for your o-rings and seals.
Table of Contents
Elastomer Comparison Chart for o-rings and seals

O-ring, seal and part availability

Ultrapure™ Post-Cleaning and Packaging

Kalrez® is a registered trademark of DuPont

* Photograph © Supakitmod | Dreamstime.com
PSP, Inc. is located in the Denver Technological
Center in Southeastern Denver, Colorado.
Copyright © 1997-2013, Problem Solving Products, Inc.
Site Map 1 | Site Map 2 | Site Map 3
Privacy Statement | Terms of Use