Home > Seal Application Limits > Factors to Consider
Mechanical Seal Application Limits
Many factors need to be considered in the application of a mechanical seal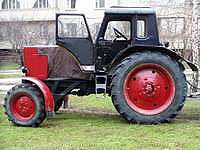 * Copyright for photograph
Here are some of the factors that need to be considered:
Pressure & speed (PV limit = Pressure x Velocity).

Temperature.

Fluid properties or characteristics.

Run out of the shaft.

Seal chamber type, available space radial and axial.

Flushing/cooling arrangements, utilities in the plant.

Mode of operation of the pump in the plant: continuous, cyclic, multi-
purpose.

Static versus dynamic pressure.

Test requirements.
* Photograph Agency: picturestation.net
Next: General application guide per seal type
We are located in the Denver Technological
Center in a suburb of Denver, Colorado
©1997-2017, Problem Solving Products, Inc.
Website Map | Privacy Statement | Terms of Use