Home > Elastomers > Elastomer Processing 4
Elastomer Processing
Part 4
Finishing and Inspection

After the parts are removed from the curing ovens, the parts are again cleaned and inspected to ensure the parts meet the material and dimensional specifications.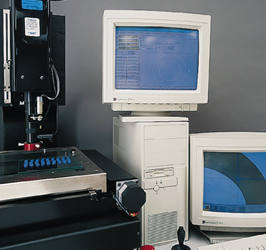 Automatic Inspection Machine
Cleaning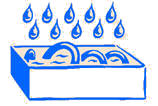 After the parts are inspected, acceptable parts are delivered to the Class 100 clean room for cleaning and packaging. An ultrapure deionized water (UPDI) rinsing cycle removes surface contamination from the parts.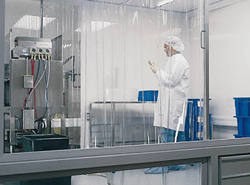 Clean Room
Packaging

Acceptable parts are then counted and packaged, either individually or in bulk, in a heat-sealed clean inner bag. The parts are then packaged in an outer bag, with a complete description of the parts, lot number, the batch and cure date.
Next Topic Material Specifications Part 1, ASTM D 2000
We are located in the Denver Technological
Center in a suburb of Denver, Colorado
©1997-2017, Problem Solving Products, Inc.
Website Map | Privacy Statement | Terms of Use