Home > Elastomer Properties > Miscellaneous
Elastomer Properties - Miscellaneous
Adhesion: The use of bonded elastomer-metal or elastomerplastic assemblies typically requires the use a bonding agent and surface preparation. Care must be taken in selecting a bonding agent which will be compatible with the process chemistry and/or temperature. Specific tests are available to determine the strength of the adhesive bond.
Radiation: Exposure to radiation may cause additional cross-linking or degradation. While the type of radiation and energy is very important, gamma radiation is considered typical exposure for most elastomer testing. AEGIS perfluoroelastomers can withstand radiation dosages of 1 Mrad. At 10 Mrad dosages, moderate damage will occur to the physical properties (>40% change).
Transparency: The optical clarity of AEGIS SC1090 provides opportunities for applications where minimal absorbency is desired.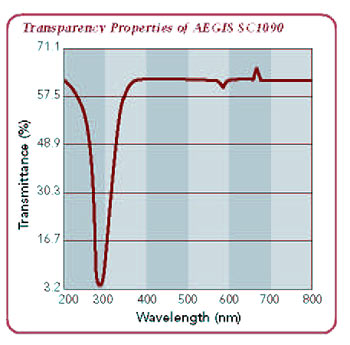 Next topic High Pressure Seal Performance
We are located in the Denver Technological
Center in a suburb of Denver, Colorado
©1997-2017, Problem Solving Products, Inc.
Website Map | Privacy Statement | Terms of Use